The summer is upon us and while Christmas is the big release season for the wireless industry we do have a few summer blockbusters arriving.
The Motorola Droid 3 comes out today and will be in stores July 14th. The device sports a larger screen than the two previous iterations coming in at 4" which is the same as the Incredible 2. Now there is an extra row of keys on the keyboard much like a desktop qwerty keyboard with the numbers on a dedicated row. The screen is a qHD with a resolution of 960x540, that's 26% more pixels than the Droid 2. Other features include a front facing camera and an HDMI out port. An 8mp camera on the back will be able to record 1080p.
The most talked about feature is that the processor which is not the Dual-Core Tegra 2 but instead Texas Instruments OMAP 4 dual-core processor still clocked in at 1gh. This is a very fast processor that has many fans. The Tegra2 was marketed well but this may be a better processor. (Tell us what you think about it in the comments)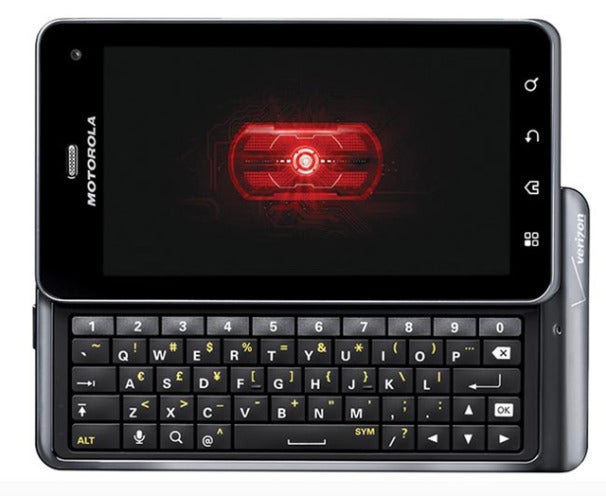 There's only a few issues that I have with the device. When I first saw the spec sheet I noticed that it didn't include a microSD card. No big deal, I have a ton. But then I saw the device and the truth comes out, there is no longer a place for expandable memory! Android is following the lead of it's creator which is pushing the cloud. With services like Netflix, Google Music and such I can see why they would make this decision. However Android has a very geeky community and this may upset it's most loyal base.
Most customers are now expecting all of the new high-end Android phones to be LTE. This personally doesn't bother me, to be fair though I do get to play with all of the phones whenever I want. I'm also not lucky enough to live in an area that LTE. Sure I may go into an LTE area once a month but that's not enough to outweigh the current disadvantages. The main one being that battery life is almost non-existent on the LTE devices.
Now that Verizon no longer offers an annual upgrade this may be a tough decision for those on the fence. Verizon does have a very aggressive roll-out planned for LTE but that plan still goes through late 2013. For me I would wait on LTE.
Don't forget if you already have the unlimited data package you can stay on it!